About Manual For Living: REALITY – Best Spiritual Book
Find True Fulfillment and Lasting Happiness
Overcome Your Fear of Death and Learn to Fully Experience Life
Reconnect With Your Inner Truth
Discover Your True Purpose
The award-winning Manual For Living: REALITY, A User's Guide to the Meaning of Life will change the way you see the world. Its straightforward guidance and practical wisdom will help you remain true to your path and purpose in life. A powerful, life-altering book to help you reconnect to your truth and your reason for being.
In life, answers often result only in further inquiry; the meaning we seek is found in the journey itself.  "We each have a path and purpose in life, a destiny as unique as our own fingerprints, yet we often live lives of petty obscurity and quiet desperation, ignoring our truth. It is our prerogative to find our purpose and fulfill it. The loss of a life is not as devastating as the loss what could have been, of the dreams left unfulfilled and passions undiscovered."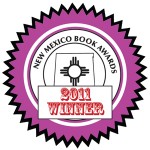 Whether our path is direct or circuitous, our destinations are constant; the eternal continuance of time combines with the temporal aspect of our physical existence.

REALITY  Chapters Include:
1. Time    2. Illness    3. Fear    4. Environment    5. Reality    6. Physicality
7. Death     8. Finance    9. Accumulation    10. Change    11. Simplicity
12. Balance   13. Happiness   14. Present Moment   15. Peace   16. Amazing Life
Purchase the Award-Winning Manual For Living: REALITY at your local bookstore, or order at Amazon.com today!
You can also order an Autographed Copy of Manual For Living: REALITY below (US Only)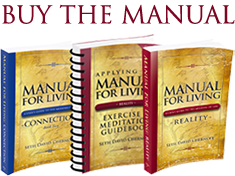 "It is an inspirational and thought provoking book. It is exceptionally written, easy to follow and practical for anyone searching for their way in life. The Manual For Living Series is a must have for every(one) who wants to grow in their faith, character, and relationship to God." - TCM Reviews
The Manual on Facebook
Tip of the Day — Thursday, January 18
"As sure as the sun will rise, people will die, children will be born, and human existence will continue. We say to ourselves "now is the time" and "don't wait," but it appears that all we do is put off for tomorrow what we can do today." - Chernoff - CONNECTION