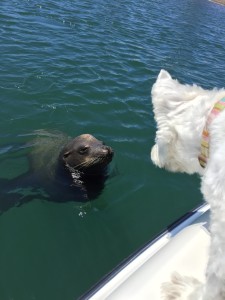 I have been moving through a period of transition, which my dearest friend Mark Gerzon termed my "midlife crisis" – of which he is intimately familiar. I find fault with the phrase for a multitude of reasons – primarily the languaging, but not least of which is how it overly simplifies our experience. He is likely right, but if I am going to embrace it, I have to relate to it.
Let's begin by defining the phrase:
Midlife: "the central period of a person's life, generally considered as the years from about 45 to 55." – of course we know this isn't exactly true – none of us know how much life we have to live so how could we possibly determine a midpoint. Secondly, it's based entirely on perception, which is unique as our fingerprints.
Crisis: "a time of intense difficulty, trouble, or danger." – better but it implies negativity when the most beautiful part of the process is the new beginning or re-awakening.
We like to give names to moments and transitionary periods, but why? Is it the comfort we experience – our attempt to give meaning or obtain clarity through languaging? When we can give it a word: birth or death, marriage or divorce, sickness, cancer, retirement, awakening, crises; then we can define it and as such relate to it. Without a word, it almost doesn't exist – it doesn't feel real.
It also implies that we receive only one, occurring at a certain period of time defined as halfway through our life…which again we know is irrelevant. In reality, we embrace this transformation as often as we like and potentially experience multiple throughout our lifetime. Secondly, it has the potential of being one of the most magnificent experiences of our life.
For me, I have made the decision that its not a "midlife crisis" at all, but instead a rebirth, a beautiful new beginning. By renaming my moment, I am defining it by something I can better relate to. I liken it to starting over – a clean sheet of paper on my desk with which to design the rest of my life, with a few caveats. I am able to take the very best parts with me, and let go of anything that doesn't work or support me. I am allowed to carry along all my wisdom and knowledge, insight and awareness, with the additional opportunity to release my fears, inhibitions, pettiness, judgment, and desire for control. I get to pick and choose what my future will bring.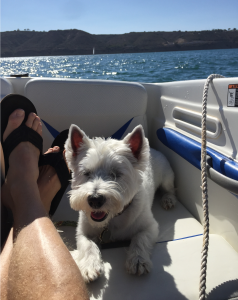 Of course we get to experience it anytime we want – we can start over in any moment of life, but there is no time like the now. We are afforded new beginnings as often as we desire, but what makes our "midlife crisis" unique is that it is apparently unavoidable and in the moment appears insurmountable. It is almost as though it happens TO us as opposed to BY us.  For me, it's requiring some of the deepest soul searching since my youth as its a new definition of what it means to be truly alive. Now that I have renamed it as my New Beginning, it doesn't feel insurmountable at all, and instead I welcome it with open arms and an almost giddy excitement.
Clearly there is more to come…only time will tell. Until then, onward and upward,
Seth
Mark's book: Listening to Midlife – Based on interviews with a wide variety of men and women and research on the literature of adult development, Mark Gerzon answers the question, "Is it possible that human beings experience a profound metamorphosis in midlife?" with a resounding "yes." – http://www.amazon.com/Listening-Midlife-Mark-Gerzon/dp/1570621683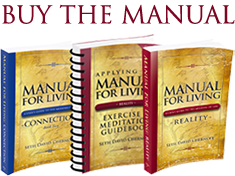 "The messages from you on time and the present moment were so powerful and uplifting that the core encryption remained with me all day. I wrote down the affirmation, I consciously choose greatness in every moment and was able to complete work with a new-found Joy and a deep feeling of Expansion. It is the Purity of Intention in your Writing that I am resonating with and I Recognize the Gift you are Offering to Humanity at this crucial Time in our Evolution. Thank You, dear Seth!" - Lilly W.
The Manual on Facebook
Tip of the Day — Wednesday, June 28
"We are unable to find balance outside of ourselves." - Chernoff - REALITY