Media and Events Schedule
At the current moment, Seth is taking on limited media appearances and interviews as he focuses on completing a few powerful yet all-encompassing projects.
If you have a publicity request or if you would like to have Seth David Chernoff make a guest appearance on your show, please call 303-350-3990 or email us by Clicking Here. If you would like listen to some of Seth's many radio interviews, or to read transcripts of them, please visit our Press & Media Archive section of the website.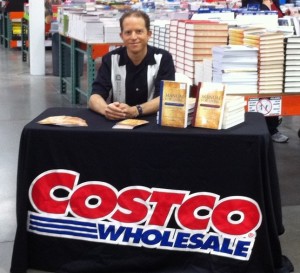 The Manual For Living book series has been featured in over 120 radio interviews, lectures across the US, online blogs, magazines, newspapers, and much more. To view some of the feature stories and interviews please visit the Media & Press Archive Page. To listen to some of the prior radio interviews, please visit the Media Interviews Page.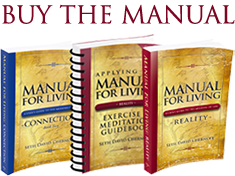 "The messages from you on time and the present moment were so powerful and uplifting that the core encryption remained with me all day. I wrote down the affirmation, I consciously choose greatness in every moment and was able to complete work with a new-found Joy and a deep feeling of Expansion. It is the Purity of Intention in your Writing that I am resonating with and I Recognize the Gift you are Offering to Humanity at this crucial Time in our Evolution. Thank You, dear Seth!" - Lilly W.
The Manual on Facebook
Tip of the Day — Thursday, April 27
"What are we afraid of ? Why are we unable to move into the future? Are we afraid to change? Are we unwilling to let go of the illusion of the security and safety of the moment?" - Chernoff - CONNECTION