Media and Events Schedule
At the current moment, Seth is taking on limited media appearances and interviews as he focuses on completing a few powerful yet all-encompassing projects.
If you have a publicity request or if you would like to have Seth David Chernoff make a guest appearance on your show, please call 303-350-3990 or email us by Clicking Here. If you would like listen to some of Seth's many radio interviews, or to read transcripts of them, please visit our Press & Media Archive section of the website.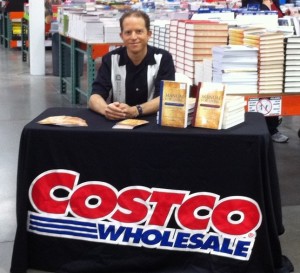 The Manual For Living book series has been featured in over 120 radio interviews, lectures across the US, online blogs, magazines, newspapers, and much more. To view some of the feature stories and interviews please visit the Media & Press Archive Page. To listen to some of the prior radio interviews, please visit the Media Interviews Page.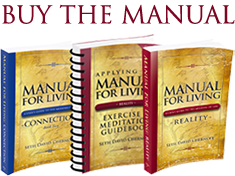 "We all need inspirational and motivation in areas of our lives that pertain to what we are currently going through so if you need a great "quick pick me up" just pick up this book. It is easy to read, and understand with practical examples. I would recommend this book for anyone in any age group other than children as it is meant to open our hearts and minds to the life we need to live in the present moment to seek out our true potential, purpose and a more satisfying relationships with others." - Jackie Paulson
The Manual on Facebook
Tip of the Day — Saturday, February 24
"Happiness is all we can hope for; it is the most important aspect of our reality and the outcome of any successful experience." - Chernoff - REALITY