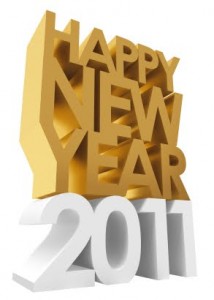 It's hard to believe that another year is almost over…but the good news is that a brand new one is about to begin. We all look forward to new beginnings, a chance to right wrongs and perhaps take a second stab at things that didn't exactly go our way. Perhaps its time to forgive and even try to forget some of the hard times we have experienced in 2010. But its also a time to be grateful for all of the many gifts we have received throughout the year. It may be a time to try and let go, to find ways to be more loving, or to change some part of ourselves that we believe will make for a happier and more fulfilled life.
Inevitably, this time of year we tend to be contemplative as we think about the year to come, and the life we want for ourselves and perhaps for our families. Although every day and even every moment is an opportunity for a new beginning, we often wait until the New Year to make those changes that we think will make us truly happy. The unfortunate aspect is that the pressure to succeed with resolutions made on the New Year has the undesired effect of actually decreasing our chance of success. It is increasingly difficult to make commitments that will last, especially when these same commitments have evaded us over many months and perhaps years or even decades.
We do have a tremendous opportunity to make changes in our life, let go of old vices, and make positive changes that will allow us to be happy and fulfilled. In light of the opportunity before us to make powerful and supportive resolutions, I offer you a few simple recommendations that can give you the best chance to succeed in 2011.
Eight Tips For Successful New Year Resolutions
Do It For You – You want to lose weight? Terrific! Want to quit smoking? Fantastic! Don't do it for someone else…do it for YOU. You are worth it and you deserve it.
Be Realistic – Don't expect to fix all of your problems overnight. Be reasonable in what you can achieve. Remember, there is a reason that these resolutions have been evading you – choose what you know you can handle and work toward your dreams. Rome wasn't built in day so be patient with yourself. If you achieve your goal, you can always make yet another resolution anytime you desire.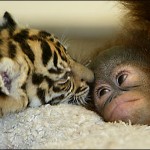 Be Grateful – Always start from a place of gratitude for what you have. No matter what challenges we face, we all have so much to be grateful for. Sharing gratitude puts you in your heart, where you have the strength to follow through with your desires.
Be In The Moment – Don't expect to succeed just because you actually made a resolution and even wrote it down. Take it one moment at a time – one day at a time – and eventually you will achieve what previously felt insurmountable. Pace yourself, but work from this moment because it is the only one that exists, that ever will exist.
Be Strong – Anybody can try to rationalize the past, but it takes true strength and courage to believe in the future. Don't give up – you can achieve anything your heart desires if you stick with it.
Have Faith – Yes, you need to believe – but irrespective of your specific religion, have faith that you can achieve your desires and overcome the obstacles that stand in the way of your greatness. If you need support, ASK FOR IT. If you need help, FIND IT. Set yourself up to succeed and don't stop believing (or perhaps Believin' – thank you Journey)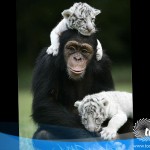 Start Again – If you fail, try again, and if necessary, again, and again, and again. If you fail or get off course, be kind to yourself, forgive yourself, and simply start over. Don't wait until next year because NOW is the time for change. Take it one moment at a time, one day at a time until your resolution becomes your new programming and you are living the life you consciously choose.
Be Of Service – When all else fails, be of service. When you don't know what to do next, be of service. When you are lost, be of service. No matter what happens on resolution road, SERVICE is the answer to finding your own greatness, and staying on the path to true happiness and fulfillment.
If you need some ideas for your 2011 New Years Resolutions, visit my Top-Ten New Years Resolutions of 2010.
Happy New Year!!! May your 2011 be filled with magnificence and beauty, growth and fulfillment, happiness and service.
Many Blessings!
Seth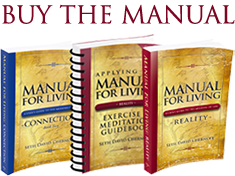 "We are also living a faster-paced life than ever before, where our privacy has been eroded beyond all conception by mobile phones and social-networking, and the requirements for us to succeed within this complex society have never been greater. Manual for Living: Reality offers us the opportunity to step away from that complexity and bustle, and understand what really matters. A timeless wisdom that is more relevant these days than ever before." - Andy Lloyd Book Review
The Manual on Facebook
Tip of the Day — Saturday, February 24
"Seldom is hatred as strong as when it is the result of two people who previously loved each other." - Chernoff - CONNECTION