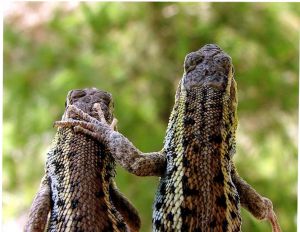 Codependency, Choice, Taking Responsibility and Helping Ourselves
How do we help those who are unwilling to help themselves? When we help those in need, are we in essence enabling them…standing in the way of them taking responsibility for their own life, preventing them from finding their inner voice and inner strength? At what point does our love and desire to help those we love actually backfire? Clearly our children are dependent upon us for sustenance, love and nurturing for a good portion of their lives, but what about our spouse, friends, neighbors, extended family, work associates work, etc?
Do we overprotect those we care about the most? If we constantly rescue those we love from making mistakes, will they ever learn to grow from them or will they simply become dependent on our help for their own well being? By helping others, do we prevent them from helping themselves? Although I am clearly no psychologist, some would define this as the psychological definition between helping HELPING and ENABLING, and just to be clear, we aren't specifically talking about alcohol or drug addiction here.
Helping is generally defined as doing something for someone else that they are not capable or are unable to do for themselves.
Enabling is commonly defined as doing something for someone else that they could and should be doing for themselves.
So what's the difference? Where is the boundary between helping someone and enabling them?
PACE University states that: Sometimes when we "help" someone who has a substance abuse problem (or any other problem for that matter), we make it easier for them to avoid the consequences of their drinking and actions. In our protection, the person with the problem is subtly encouraged to continue their behavior since they have learned that someone will always help rescue them from their mistakes.
When is helping NOT codependency?
Codependency is defined as = suffering and/or dysfunction that is associated with or results from focusing on the needs and behavior of others. A constellation of responses by significant others, particularly family, to being involved with the dependent. (http://www.allaboutcounseling.com/codependency.htm)
Before we can care for another, we must care for ourselves; first and foremost our world revolves around our own life. Just as the Earth revolves around the Sun, our reality is determined by that which we perceive with our senses; physically, emotionally, mentally and spiritually. I can no more fully understand your past than I can predict your future. However, by understanding my own, I maintain the ability to make choices that are in alignment with my path and purpose in life.
Our life is the result of the choices we make. The condition of our affairs is the result of the decisions we have made throughout the entire course of our existence. The quality of our relationships, the condition of our home or automobile, and the quality of our work is all the result of the choices we have made thus far in life. As a result, the only way to change the future is to alter our decision-making in a method and manner consistent with our desired destination. We can blame no-one for the current condition of our life; our happiness and fulfillment is predicated upon our ability to take responsibility for our life.
Here are some examples of enabling behaviors…
Repeatedly bailing them out – of jail, financial problems, other "tight spots" they get themselves into
Giving them "one more chance" – …then another…and another
Ignoring the problem – because they get defensive when you bring it up or your hope that it will magically go away
Joining them in the behavior when you know they have a problem with it – Drinking, gambling, etc.,
Joining them in blaming others – for their own feelings, problems, and misfortunes
Accepting their justifications, excuses and rationalizations – "I'm destroying myself with alcohol because I'm depressed".
Avoiding problems – keeping the peace, believing a lack of conflict will help
Doing for them what they should be able to do for themselves –
Softening or removing the natural consequences of the problem behavior
Trying to "fix" them or their problem
Repeatedly coming to the "Rescue"
Trying to control them or their problem
(Courtesy of http://www.internet-of-the-mind.com/enabling_behavior.html)
Stop Enabling Behavior?
We cannot fix those we love, and in fact quite often when we attempt to do so it backfires. How do we get beyond this? We can blame this on those we love, but it is really our own ability to make the choices that are in alignment with our path and purpose in life. If you are unable to say no, perhaps it is you that needs some help. Here are a few resources to help you along the way:
Resources:
As always, I would love to hear your thoughts and insights, please share them below.
8 Website Comments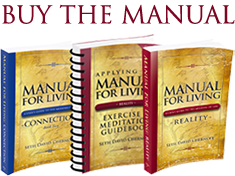 "I am loving this guide and it will sit next to my bible\'s! Everyone interested in living should have this guide!" - Helena Marques
The Manual on Facebook
Tip of the Day — Saturday, February 24
"We use others as the benchmark for a balanced and healthy life- style, and by looking outside ourselves, we will always find what we are lacking in our own life." - Chernoff - REALITY