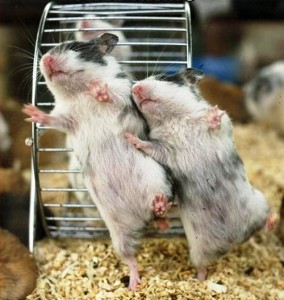 It's that time of year again when the clocks tick down to the end of the year, and somehow we are still here – contrary to the conspiracy theorists, the world has not ended. While the media immerses itself in the fiscal cliff and the traumas of the prior year – individually we have more important things to focus our energy upon. We have the incredible opportunity to review the prior year at a glance to see what worked, what didn't, to see how we have evolved – and to figure out what comes next.
Tuesday marks the beginning of the new year, providing us with a new beginning, a do-over if you will for each and every one of us. We can reinvent ourselves, re-prioritize what really matters, and consciously decide what the next year will bring.
We all have endless choices and opportunities, and although we may feel challenged in various areas of our lives, we are in the perfect place to create everything we desire. NOW is YOUR time – you are worthy of everything you desire.
Important Principles to Start a New Year
When looking at your life in retrospect, always focus on the positive. We all have our missteps, but they often pale in comparison to all that we have achieved, all that we have become in the process. Celebrate the wins, and take the rest in stride.
Remember, you can go ANYWHERE from here. Stop obsessing about the past, about what could or should have been. This is our chance to dream of a future fulfilled and FULL of bliss. Now is our opportunity to imagine a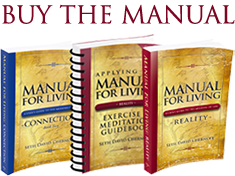 "From a listener from an interview with Seth David Chernoff on the Dr. Bunny Show, KKZZ 1400 Radio: \"Dear Bunny: This was one of the best shows that you have had, it really put everything into perspective in life. Intellectually, spiritually and with great humanism, wow it touched my heart and you can quote me."" - Dana Hansen
The Manual on Facebook
Tip of the Day — Tuesday, July 29
"Life is not a reflection of output or even input; it is merely a reflection of its quality that we experience and share in every waking moment." - Chernoff - REALITY